A day in Ngorongoro – Unforgettable Experiences
A day in Ngorongoro Conservation Area in Tanzania is a unique and unforgettable experience. Ngorongoro is a UNESCO World Heritage Site and a natural wonder, known for its stunning landscapes and abundant wildlife. Here's a suggested itinerary for a day in Ngorongoro:
Early Start: To make the most of your day, start early in the morning, as the wildlife is most active during this time. Make sure you have packed a picnic breakfast or have arranged for one through your safari tour operator.
Game Drive: Head out on a game drive into the Ngorongoro Crater, one of the main attractions in the area. The crater is a vast, volcanic caldera, and it's home to a wide variety of wildlife, including lions, elephants, zebras, wildebeests, hippos, and many species of birds.
Spot Wildlife: Enjoy the opportunity to spot and photograph the diverse wildlife that resides within the crater. Keep an eye out for the "Big Five" – lions, elephants, buffalos, leopards, and rhinoceros. The Ngorongoro Crater is one of the few places in Africa where you can see all of them in one place.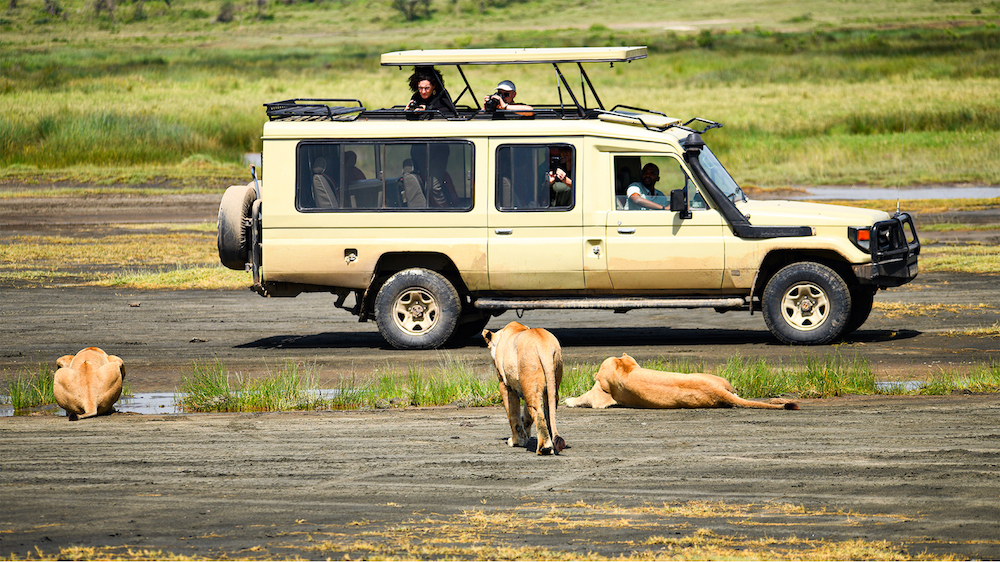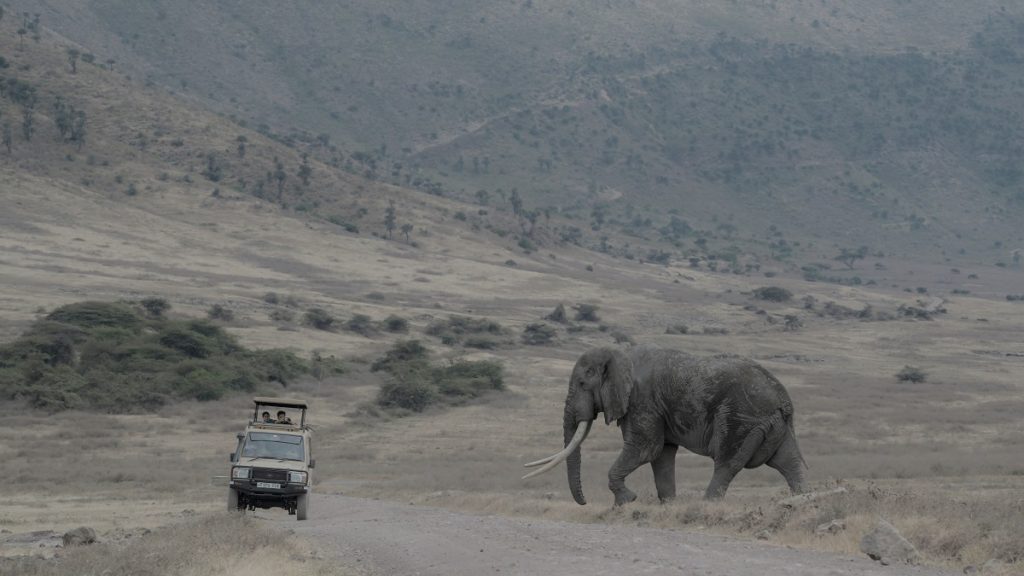 Picnic Breakfast: Find a suitable spot within the crater to have your picnic breakfast. Many safari tours provide boxed breakfasts and lunches. Enjoy your meal while taking in the breathtaking views of the crater.
Visit the Hippo Pool: After breakfast, make your way to the Ngoitokitok Springs, often referred to as the "Hippo Pool." This is where you can see hippos lounging in the water and a variety of other animals that come to drink.
Cultural Visit (Optional): If you have time and are interested in local culture, you can visit a Maasai village near the conservation area. This will give you the opportunity to learn about the traditional way of life of the Maasai people.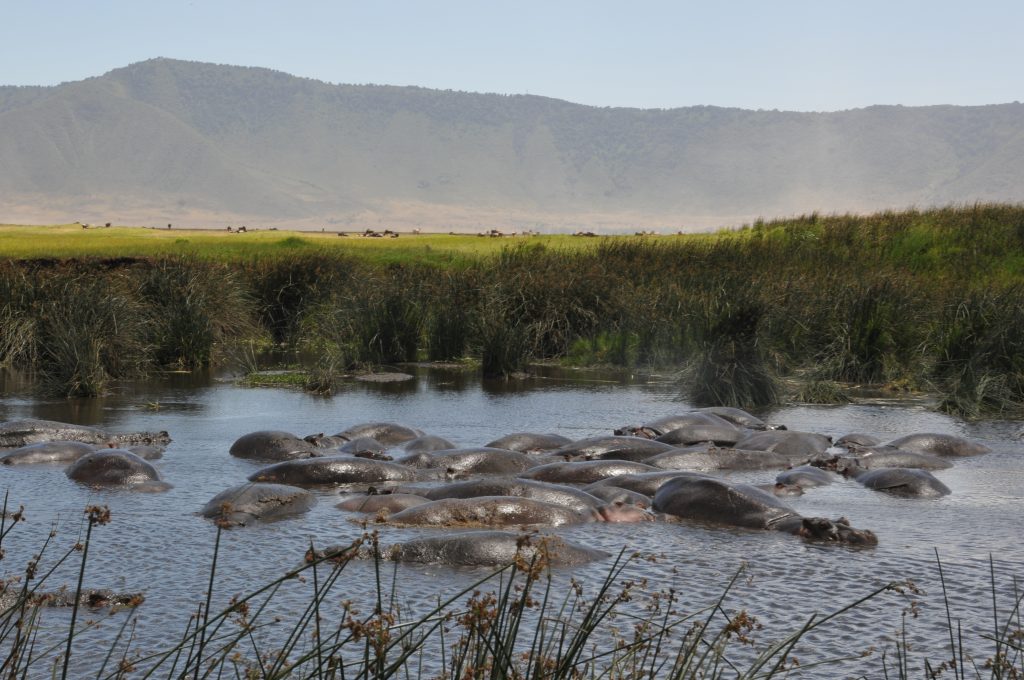 Continue Game Drive: Explore more of the Ngorongoro Crater in the afternoon. Your guide will take you to different areas of the crater where you may spot different wildlife and have unique sightings.
Birdwatching: Ngorongoro is home to over 500 species of birds, making it a birdwatcher's paradise. Keep your binoculars handy and look for various avian species.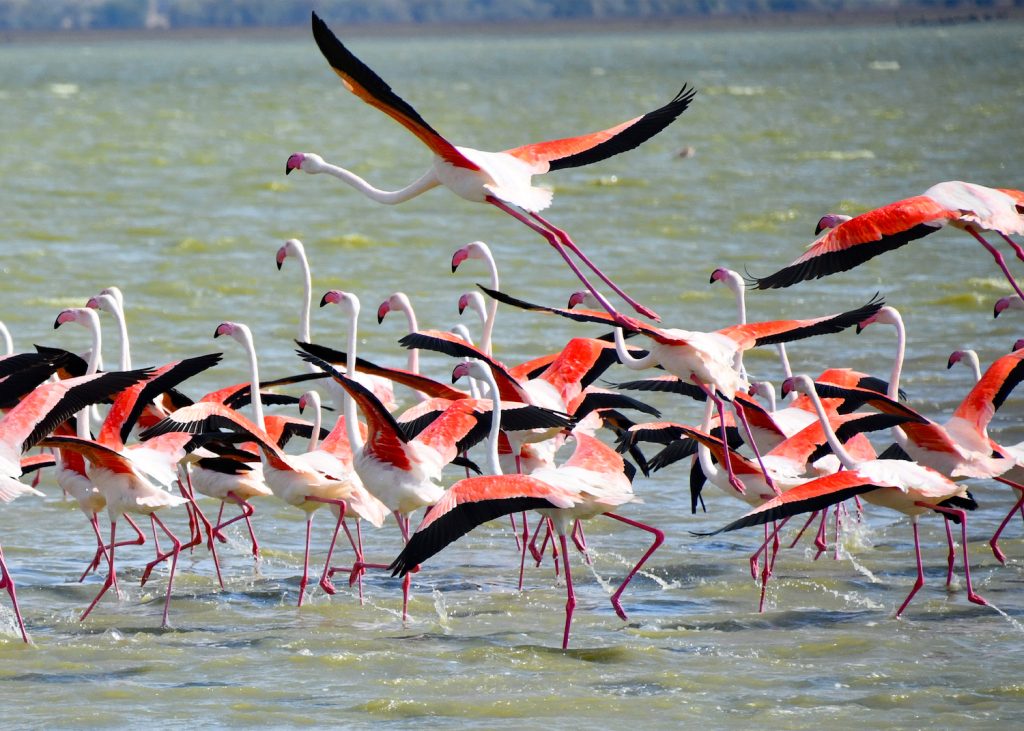 Departure: As the day starts to wind down, you'll need to make your way back to your accommodation or the park entrance. Ensure you adhere to park regulations and respect the environment and wildlife.
Dinner and Rest: Enjoy a well-deserved dinner at your lodge or campsite and relax after an exciting day of wildlife viewing and adventure in Ngorongoro.
Keep in mind that the availability of specific activities and the sequence of your day may vary depending on your tour operator, the season, and your personal preferences. Ngorongoro is a truly remarkable destination, and a day in this area offers a glimpse of the stunning natural beauty and incredible wildlife of Tanzania.